Famke Janssen could drop in on The Wolverine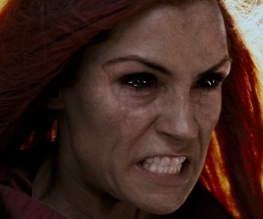 Dr. Jean Grey may be paying Hugh Jackman a visit in the ill-advised addition to the X-Men franchise, The Wolverine, if the rumor mill is to be believed. We Got This Covered reports that a source close to Janssen claims she will make a small cameo, possibly in the same vein as Hugh Jackman's cameo in (spoiler alert!) X-Men: First Class.
The Wolverine follows our hairy, muscular mutant as he slashes his way through Japan. It is suspected that it will be a prequel to the events in X-Men (2000) which makes the decision to include Janssen as Jean Grey as a difficult one, considering the lovely actress is now 47 years old.
That being said, we eagerly await her return. The upcoming remake of Carrie has us all excited for girls who could blow us up with their minds.
About The Author