Fassbender takes another crack at the Wild West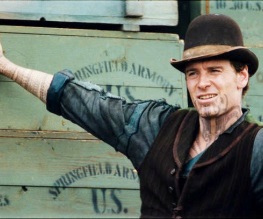 Earlier this year, there seemed to be much ado about nothing when it came to director Lynne Ramsay's proposed western. Despite Jane Got a Gun's initially formidable cast, including the likes of Natalie Portman, Jude Law and Joel Edgerton, Michael Fassbender dropped out due to his X-Men commitments (good priorities, Mike). As it turns out, his decision was vindicated – earlier this year, Ramsay failed to show up for the first day of shooting, with Law leaving soon after and Bradley Cooper turning up for about ten minutes before also bailing.
And yet, all our hope may not be lost when it comes to catching sight of Magneto decked out in chaps and a big hat. Reports are coming in that Fassbender has teamed up with John Maclean (rockers might remember him from Beta Band) to bring an all new gunslinger flick to the big screen. We don't know much about the plot of Slow West but the buzz must be good to have attracted the young Kodi Smit-McPhee (Let Me In, The Congress) as well as veteran Ben Mendelsohn to the roster.
With filming set to begin in New Zealand later this year, it'll be quite a wait till we get to see Slow West in all its dusty, dirty glory. If that seems too long a wait till your next Fassbender fix, check out 12 Years a Slave, set for release in January.
About The Author