Fast & Furious 7 halts production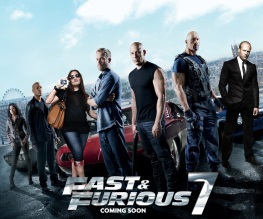 Fast & Furious 7 has been put on hiatus following the death of lead actor Paul Walker.
Walker was killed this weekend after the Porsche in which he was a passenger crashed and burst into flames. A coroner's report, released yesterday, revealed that he was killed by a combination of the impact and subsequent fire.
Shooting on Fast 7, the latest in a hugely successful franchise about dangerous driving, had commenced in September and was due to restart this week after the Thanksgiving break. Although a substantial amount of the film had been shot, it was nowhere near finished when Walker – who has starred in all but one of the films in the series – died. Universal, which is due to release the film next July, said production will halt for "a period of time". It was obvious that such a money-spinning film would never be scrapped – indeed, director James Wan met with Universal executives the day after Walker's death to discuss how the plot could be reworked – but for the time being, Fast & Furious fans look set to be left in the dark.
About The Author