Fast & Furious 7 won't be directed by Justin Lin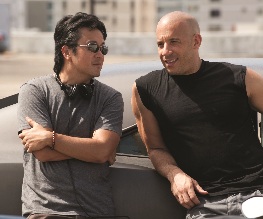 Justin Lin, director of the Fast and Furious franchise since 2006's Tokyo Drift, has had enough of dealing with fast cars and is bowing out of directing Fast and Furious 7. Before you start smiling gleefully at the idea of Lin having a major falling out with someone; that's not the case here. He's apparently just not happy with Universal's accelerated filming schedule this time around. The studio wants F&F 7 ready for release by summer next year. The sixth one isn't even out yet!
Based on what Universal wants, Lin would have had to be preparing Fast and Furious 7 while still in post-production of Fast and Furious 6. Understandably, he feels that the seventh film would not have been his best work. However, other sources are saying that the franchise has taken up a large chunk of his directing career, and he feels it is time to move on to something new. Universal are now looking for a new director, with the big announcement expected as early as next week. Danny Boyle's the man of the moment right now – maybe they'll give him a shout?
Fast and Furious 6 is in cinemas from May 24, and stars returning cast members Vin Diesel, Paul Walker, Michelle Rodriguez and Ludacris.
About The Author