Fifth Home Alone due this Christmas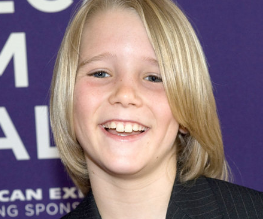 If you're the type of person who reckons nothing sums up the spirit of Christmas better  than a sadistic, blonde pre-pubescent torturing a group of mentally deficient criminals, then rejoice. The fifth instalment of the Home Alone franchise which made Macaulay Culkin the celebrated global phenomenon he is today (ahem) has officially been announced by American TV network ABC Family as part of this year's Christmas schedule. Though it is being produced as an American TV movie, the popularity of the original Home Alone series should mean that it finds its way to either big or small screens in the UK at some point. The first two, Culkin starring Home Alones grossed something like 800,000,000 dollars between them back in the early nineties. The third instalment (starring Alex D. Linz) did significantly less (though not disastrous) business but the fourth, cheapo, straight to video movie barely registered.
For the fifth run out  Christian Martyn is taking the lead role, as a kid who, while haunting ghosts in his family home, stumbles across a trio of burglars lead by Malcolm McDowell. We've never seen Martyn in anything before but judging by his photo (above) he looks irritating and Aryan enough for such an endeavour. As for McDowell, it is the latest in a long, long line of odd decisions made by the great man. While he will always be most remembered for A Clockwork Orange a glimpse at McDowell's filmography suggests he  has spent most of his career playing European bad guys in films with titles like The Curse of King Tut's Tomb, Garden of Evil and Mirror Wars: Reflection One. Hey, the guy played Alex De Large, he can do what the hell he wants…..
About The Author