Fifty Shades of Grey gets another cast member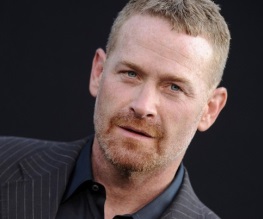 We're genuinely amazed at the lack of self-preservation that seems to be characterising Hollywood this year. Even though everyone's over Fifty Shades of Grey, AND people keep bailing out of it, AND it's due out in, like, six months, the producers behind the world's most ill-advisable erotic Twilight rip-off are somehow finding even more actors to get involved in it.
The latest schmuck to throw his hat, credibility and future career into the ring (OF DEATH) is Max Martini, a professional nobody whose career seems to have peaked with a small role in Saving Private Ryan (although he's very clear to remind people that he was in Pacific Rim, probably as a corpse). He'll be playing Jason Taylor, the taciturn head of Christian Grey's bodyguard detail. Ooh.
Martini joins Dakota Johnson, Jamie Dornan and, bafflingly, Jennifer Ehle in the adaptation of EL James' sticky-fingered, looks-liberated-but-it's-just-lonely orgasmic damp squib of a novel, due out far too bloody soon. We couldn't give less of a toss. (Although we do seem to keep writing about it.)
About The Author