Fifty Shades of Grey's new producers announced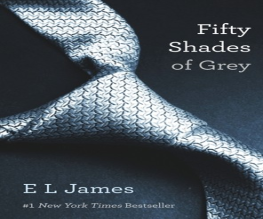 Ladies (and gentlemen): both hands where we can see them please, because we have some news we're sure avid E.L. James readers will be interested in. The upcoming film adaptation of Fifty Shades of Grey has a crack new production team on board; Mike De Luca and Dana Brunetti, beating out the likes of Imagine's Brian Grazer (A Beautiful Mind, Apollo 13) and Stuber Production's Scott Stuber (The Umbrella Academy).
The picture has been fast-tracked by Universal and Focus Features's $5 million deal with the author – supposedly, James is quoted as saying, because Universal's President of Production, Jeb Brody, is such a "clever man" ("clever" in this context obviously translates to "cervix-bashingly well-endowed"). Her choice of producers, however, seems well-informed and actually rather thoughtful; De Luca has been at the producing helm of films such as The Social Network, on the set of which Brunetti worked with him. It can only be hoped that their relationship is at least half as creepy, co-dependent and pathologically ridiculous as Anastasia's (all of her personalities) and Christian Grey's.
E.L. James' tale traces the dominant/submissive relationship that blossoms between a naive young graduate, Anastasia Steele, and an impossibly wealthy CEO, Christian Grey. It unsurprisingly started out as Twilight fanfiction, but thanks to some carefully arranged shackles, blindfolds and riding crops, along with a healthy dose of multiple personality disorder and willies, has now sold over 10 million copies worldwide. And so begins the first mainstream attempt at making a 400-page Mills & Boon porno into a nicely lucrative 12A.
About The Author