Finding Nemo sequel Finding Dory confirmed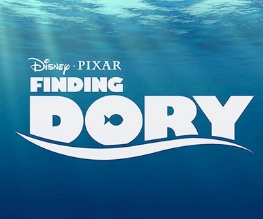 Pixar have officially confirmed that the title for the sequel to Finding Nemo will be – rather unimaginatively – Finding Dory. As you might have guessed, this time around Dory will be the one lost. However, her short term memory might mean she won't be aware she's lost. An official statement from Pixar revealed the expected release date for the animated sequel as November 25, 2015.
Talk show host Ellen DeGeneres, who voiced the loveable Dory in Finding Nemo, said of the news: "I have waited for this day for a long, long, long, long, long, long, time. I'm not mad it took this long. I know the people at Pixar were busy creating Toy Story 16. But the time they took was worth it. The script is fantastic. And it has everything I loved about the first one: It's got a lot of heart, it's really funny, and the best part is – it's got a lot more Dory."
Director Andrew Stanton gave details about the plot, saying that it will take place a year after the first film, and will feature returning characters Marlin, Nemo and the Tank Gang – as well as a host of new characters. We'll bet all the money in our collective bank accounts – about £24.17 – that one of the new characters will be voiced by a rapper.
Finding Nemo was a lovely and original film in its own right, so it's a bit of a shame to see it drawn out like this to either make money, or to make Ellen happy. That said, Pixar are good at what they do, so we'll still be seeing it.
About The Author