First clip from the Muppets opening number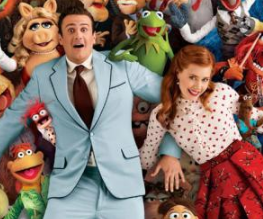 Despite our very slight worries that we may actually have watched the entire film by the time it enters cinemas nationwide, we're SO BLOODY PLEASED TO SHOW YOU SOME MUPPET SINGING.
Gearing up for the film's US release at the end of November (it doesn't make its way over here until next Feb) the Henson team have let slip a short clip from the opening number "Life's A Happy Song". It's basically Jason Segel and our new furry bezzie Walter going on about how great life is. And you know what? We believe them.
"Life's a fillet of fish…"
Happiness. GET HERE FASTER FEBRUARY, YOU MASSIVE BASTARD.
About The Author