First Dark Knight Rises trailer is here!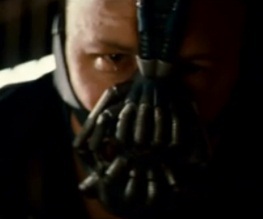 Straight off the back of last week's poster revelation, Chris Nolan has guaranteed embarrassing erections world-wide with the release of the first teaser trailer for The Dark Knight Rises. Bring your Oldman dictionaries.
Featuring mainly Gary having a good old mumble, and quite a lot of that poster we talked about earlier, we can't help but feel a tad disappointed by the very first moving pictures for the finale of the Dark Knight trilogy. Focussing on the question of whether Batman even exists post Dark Knight (if we had to guess, we'd go with yes he does), it's seems to be more about stirring up anticipation for the film than anything else. But hey, we're but droopy-eyed armless children, after all. Have a look for yourself:
[swfobj src="http://vds.rightster.com/v/01z13v0dx2qxu0″ width="585″ height="361″]
Guess they're called teasers for a reason, eh? What else ya got, Chris?
About The Author