First images from 300: Rise of an Empire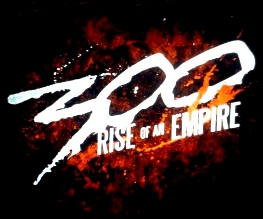 August 2nd will see cinemas roaring to life with the sequel (which is actually a prequel) to 300. This time Zack Snyder has joined writing forces with Kurt Johnstad in order elaborate further on Frank Miller's graphic novel and bring us 300: Rise of an Empire
With only months to go before the Spartans march back onto our screens, it's only fair we start getting into the warrior mindset with a couple of sneak peeks.
Click for macho-goodness:
So we've got a good look at the bare-bodied Greeks readying for battle and quite a nice close-up of their leader, Themistokles, played by Australian actor Sullivan Stapleton.
Snyder has handed over directorial duties to Noam Murro, but if the pics are anything to go by he's been a good choice for holding on to the previously set-up aesthetic. 300: Rise of an Empire runs parallel to its predecessor, centring on the Battle of Artemisium. The Greeks faced the Persian army at sea, which Murro has said gave them "opportunities for six distinct battles (that) are even greater with different locations and tactics". General Themistokles will be facing off against Artemesia (Eva Green), who is not only the commander of the Persian army and Xerxes' second in command, but is also nursing a nasty personal vendetta against the Greeks for killing her family when she was a child.
Murro assures fans that 300: Rise of an Empire still holds true to the line of a "few against the many" but it will be a separate representation of heroes, "common people who have to do this to not be under the rule of a dictator". So "not a duplicate movie or a cookie-cutter (but) a very different story to tell in keeping with the original flavor of 300". Sounds good to us!
About The Author