First poster for Henry's Crime released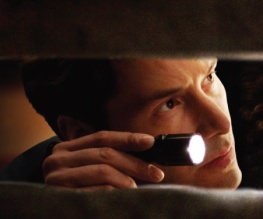 Thanks to the team over at HeyUGuys, we've been gazing in awe at the poster for what looks suspiciously like Keanu Reeves… in a rom-com.
Henry's Crime, which is released next Friday, follows the eponymous Henry (Reeves), who is wrongly imprisoned for involvement in a bank robbery and decides (with the help of old lag James Caan) to commit the crime he went down for after his release. Then Vera Farmiga happens.
We shan't go into too much detail, because the poster below links to the trailer; have a dekko.
How do you feel at the prospect of Sad Keanu becoming Comedy Keanu once more? Let us know below!
About The Author