First poster for Tarantino's Django Unchained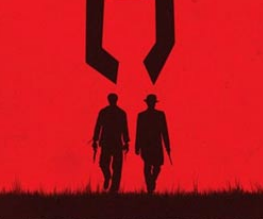 It's going to be three years since Inglourious Basterds by the time Tarantino's Western epic Django Unchained hits our screens, and by gum will we be ready for it. Last week we got a first peek at a couple of on-set shots, and today we're happy to reveal the first official poster. It's a long wait till the film's release in December, but at least we've got a bit of sneaky visual sustenance to snack on till then.
Django Unchained follows the story of an escaped slave (Jamie Foxx) and a German bounty hunter (Christoph Waltz) as they team up against a cruel and unjust ranch owner (Leo DiCaprio). The cast is – unsurprisingly – ridiculous, including the talents of Kurt Russell, Kerry Washington, Sacha Baron Cohen and RZA. BOOM.
Stylised yet stylish? Colourful but cool? Covered in the words QUENTIN TARANTINO? Yep, this is a Tarantino flick alright.
About The Author