First teaser poster out for Pirates 4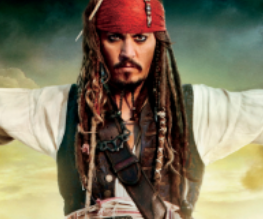 A couple of weeks ago we were treated to the first teaser trailer for Pirates Of The Caribbean: On Stranger Tides, and now we're pleased to give you a sneak peek at the new poster banner. Both feature Jack Sparrow. Like, heavily. Ah well, at least this time they're sticking with their strengths, eh?
The poster essentially goes Johnny Depp in classic Sparrow attire, shooting the seven peg-legs off some unseen victims. Point being: Jack Sparrow likes to get his shoot on, and he don't need to look at something in order to kill it with a gun. RARG!

Although all previous evidence points towards the contrary, we can't help but feel optimistic about the fourth Pirates venture. No more Orlando, no more Keira, a Penelope Cruz injection and focus on Johnny Depp… could it work? Could it?
About The Author