Fox denies Arnie/Avatar rumours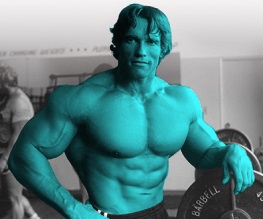 Well, this has been exciting. Late last night, the Internet exploded with rumours (spread, as usual, by Latino Review) that Arnold Schwarzenegger would be teaming up with his old pal James Cameron for Avatar 2. But before we'd even had time to cover the story, it was debunked.
A spokesman from 20th Century Fox categorically stated that Arnie wasn't being considered for any role in any of the planned Avatar sequels, least of all the "bad-ass human general" that we were briefly promised. This is certainly a good thing for Arnie's diminishing credibility as an actor – if you thought Avatar was crap, as you certainly should have done, then the principally underwater Avatar 2 will have you voluntarily disconnecting your SCUBA tank at forty fathoms. That said, we're not going to swallow the party line just yet – it wouldn't be the first time a studio had lied to the press to keep attention away from a delicate negotiation, and Arnie really doesn't have a lot on his plate these days. We still want to see The Governator…
Anyway, that's the news – a rumour has been refuted, but we think it might still be true. See you next time, not-overly-worried-about-facts hounds!
Would you like to see Arnold Schwarzenegger in Avatar 2? Would you like to see Avatar 2 at all? Wouldn't you rather just have a little lie down? LET US KNOW BELOW!
About The Author