Frankenweenie to open the BFI Festival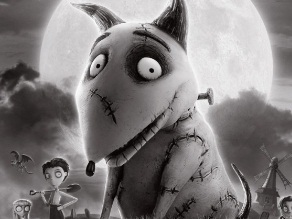 Tim Burton's brand-new black and white stop-motion 3D film about a dead dog (we swear) is going to open up the BFI Festival on October 10th this year. And, unlike the majority of the director's modern flicks (the less said about Alice In Wonderland the better) we're genuinely excited about Frankenweenie.
The story, in typical Burton fashion, is a dark one; loosely based on the classic Shelley tale, Frankenstein, it follows a young boy on his quest to bring his dog back to life after the faithful pooch dies in an unexpected and shocking way. Cue mayhem, hilarity and (we imagine) plenty of irate townsfolk with burning torches and pitchforks.
Clare Stewart, famed for being a BFI bigwig, definitely seems to be a fan of the flick , which is based on an original Tim Burton idea (go figure).
"[It's] funny, dark and whimsical [and] playfully turns the Frankenstein story on its bolted-on head."
Sounds pretty awesome, right? We love a good dead dog moment.
If you fancy laying your eyes all over this gothic tale, you'll be intrigued to know that the opening night screening and red carpet will go live from the Odeon Leicester Square to the BFI Imax and 30 screens across the U.K. That means you can (in a way) join Tim Burton, Winona Ryder, Martin Short and Martin landau as they trot up the red rug.
Glitzy! We know where WE'RE going to be on October 10th.
About The Author