Friedkin wants Nic Cage for new thriller I Am Wrath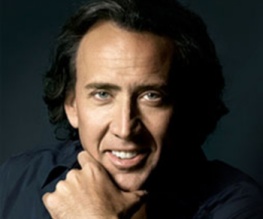 Attention Nicolas Cage fans! No, not you ironic Nicolas Cage fans, this isn't for you. This is for fans of serious actor Nicolas Cage, as it seems like he's potentially going to star in one of his occasional good movies.
It's being reported that William Friedkin, director of seminal thriller The French Connection and – more recently – the well received Killer Joe, is in talks to get Cage to star in his new thriller I Am Wrath.
The plot would concern Cage's quest for revenge against those who murdered his wife, as well as the corrupt police department that presumably allowed it to happen.
Now, thrillers aren't exactly new ground for Cage, but the likes of Trespass haven't set the world alight. However, the presence of Friedkin at the helm provides much cause for optimism. If he can tap into the creative well that made The French Connection such a classy piece then this could see Cage return to a role where people can take him seriously again, rather than creating YouTube compilations 'celebrating' his 'acting skills'.
On the other hand, the film is likely to be partly produced by Curtis '50 Cent' Jackson's production company Cheetah Vision, which will probably mean a role for old 'half-dollar' himself. Perhaps he'll blow us away with a serious performance in a weighty, intellectual thriller? Or perhaps our earlier optimism was misplaced.
Only time will tell if Friedkin can convince us take both men seriously again. I Am Wrath is tentatively slated for late 2013 or early 2014 release.
About The Author