From now 'til March: Wonderland Wednesdays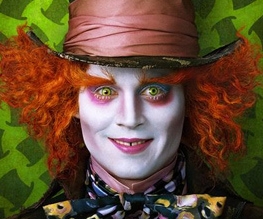 Yeah, OK, so we realise it's just another marketing ploy but at least it's giving us ever-more precious images of Tim Burton's eagerly anticipated Alice in Wonderland. Disney has announced the launch of what they're tweely calling "Wonderland Wednesdays", releasing a few tidbits every Wednesday presumably to whip everyone up into an Alice-based frenzy in anticipation of the March 5th release date.
This time, we've had a bit of a double-whammy treat. If you're more of a Johnny Depp fan (and who isn't?) head over here to see a (very) short interview with the man himself chatting on the Mad Hatter, along with a few swanky new shots from the film. However, this linky linky is more for the special effects fans, showing how the Stephen Fry-voiced Cheshire Cat was created.
About The Author