Full trailer for the Muppet movie now online!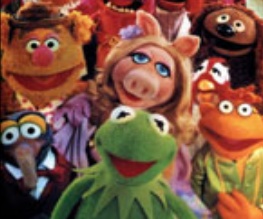 After teaser upon teaser upon teaser, those pesky muppets have finally released a full-length trailer showcasing their upcoming flick. We're glad, mainly cos we were getting a bit sick of the teaser stuff. Not really. Not really though. That was a test, and we hope to God you passed.
Anyway, after spending months poking fun at The Hangover, The Green Lantern and every rom-com known to man, it's good to finally get a handle on what the Muppet Movie is actually about. It looks like the furry bunch are down on their luck, and have to gather the troops together in order to save their livelihoods. Also, Fozzie Bear wears Fart Shoes. What more do you need to know?
Sigh. Is there anything more life-affirming than a real good Muppet trailer? We're also loving the sneaky reference to their original Muppet number "mahna mahna".
Stay tuned, puppet-lovers!
About The Author