Fuqua ditching Tupac in favour of Eminem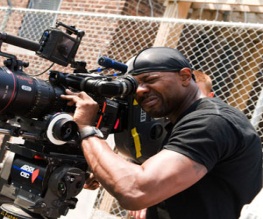 The biopic of the legendary rapper/ gangsta Tupac Shakur which was supposed to start filming this summer has been shelved. Antoine Fuqua (Training Day) has walked away from the production for no apparent reason leaving the possibility of the film making it onto any screen very slim.
Instead Fuqua is rumoured to be teaming up with Eminem (over Tupac??) for the boxing flick Southpaw. Kurt Sutter, of Sons of Anarchy fame, penned the script which will focus on a left-handed welterweight whose rise to the title is riddled with trials and tribulations (this may be an attempt at meta… we hope!).
There has been no formal announcement but if this film does come to fruition it will be Eminem's first film since Curtis Hanson's 2002 film 8 Mile. It will also be Fuqua's first output since 2010's Brooklyn's Finest.
About The Author