Gareth Edwards to direct Godzilla reboot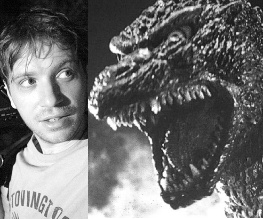 Gareth Edwards, the writer/director of sci-fi road movie Monsters, is to take the helm for the reboot of the greatest kaijū franchise ever – Godzilla.
Legendary Pictures (Inception, The Dark Knight) and Warner Brothers are co-producing the film, which will presumably feature an initially mismatched couple walking through a post-apocalyptic Japan for two hours before Godzilla cameos in the last thirty seconds.
Following Roland Emmerich's cringeworthy 1998 contribution to the massive ridiculous lizard's adventures, Edwards' multi-BIFA-winning debut has marked him out as just the man to direct (and co-write) the Western world's latest attempt to match the deathless glory of Godzilla vs. Mechagodzilla II. D'you know what? We're quite excited.
Would Gareth Edwards have been your first choice to direct Godzilla, or do you think another director could do a better job? Let us know below!
About The Author