George Clooney assembles everyone for The Monuments Men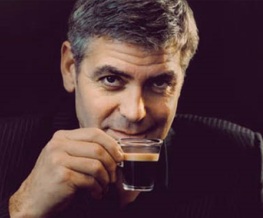 George Clooney recently had Daniel Craig and Bill Murray over for a few rounds of Nespresso, Heineken and Suntory, followed by some contemplation of how awesome and famous they all are. Follwing the lengthy discussion with a bit of business, The pair have been wooed onto Clooney's upcoming WWII Prestige pic The Monuments Men. They'll be in good company, with Cate Blanchett, John Goodman, Jean Dujardin and Hugh Bonneville on board. Scheduled for 2014, it's already snared a ridiculously stellar cast, and the story is a good'un to boot.
Set during the final years of WWII, The Monuments Men follows a group of museum curators and art historians as they hunt for stolen works in Nazi Germany. If it sounds like it has all the potential to be a madcap comedy (especially with the likes of Murray and Goodman on board), dash the thought immediately. Right now. While Clooney certainly isn't comedy-shy, The Monuments Men is a dramatic story about the loss of culture in a time of destruction. Everyone put on their serious face, then.
George Clooney's done two tours of WWII plus a stint in Iraq, so he should know his way around a war zone by now. It will be his fourth time behind the camera, and while we weren't exactly crying out for another WWII drama, the sheer wattage attached to The Monuments Men should ensure a healthy buzz when filming kicks into gear. We're still torn between wanting to see Bill Murray as a cynical art expert or an effete Nazi commander. He could be both, really…
The list of actors who haven't spent a part of their career in occupied Europe has shrunk once again. Who else would you like to see on board Clooney's latest piece of Hollywood catnip? Answers below…
About The Author