George Clooney to get Coronado High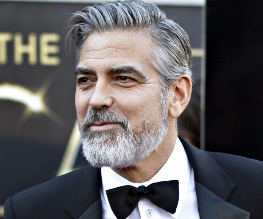 George Clooney and Grant Heslov are teaming up to produce Coronado High, a film that tells the tale of a group of teens who smuggle drugs into Californian city Coronado. Rather oddly, it will be based on an upcoming article by Joshuah Bearman that deals with the same subject matter. The words "barrel" and "scrape" come to mind.
Sony Pictures is said to be in talks to acquire the film and they are lining Clooney up to direct. Bearman's last article for Wired became the basis for Argo, the last film Clooney and Heslov worked on together that won best film at the Oscars this year; thus inflating Clooney's head to the size of Jupiter. George has got some work to do before this happens though, as he is currently filming in The Monuments Men, a story about a gang of art historians who attempt to rescue works of art from the Nazis during the Second World War.
About The Author