Gerard Butler joins Rambo-esque thriller Manhunt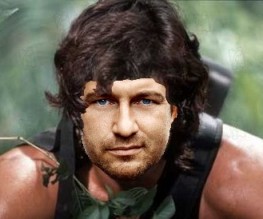 Action hero and light entertainment disaster Gerard Butler is apparently in late-stage talks to join Manhunt, a cat-and-mouse thriller with more than a hint of classic Rambo film First Blood.
Manhunt will concern itself with a team of FBI agents who hunt America's most wanted fugitive through a forbidding forest in North Carolina, but there's no news yet as to whether the 300 star will be appearing as hero cop or villainous terrorist James Tollan. What we do know, however, is that the agents will enlist the help of a "reluctant bear hunter", which is both excellent and, we feel, at least one word too long. Surely there's no such thing as an enthusiastic bear hunter? Bears are mental: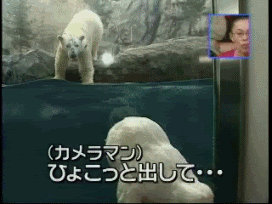 Breck Eisner, he of that Crazies remake, is directing whilst Oscar-nominated screenwriters Mark Fergus and Hawk Ostby (Children of Men) are producing a script. With any luck, producer Danny DeVito will play the bear hunter. Or possibly a bear.
Anything that'll keep Butler off the rom-coms, eh?
About The Author