Gilbert Cates dies, aged 77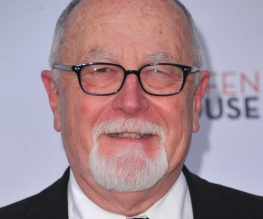 Gilbert Cates, two-term president of the Directors Guild of America and producer of the Academy Awards for almost twenty years, passed away on Monday, aged 77.
He collapsed in the parking lot of the UCLA campus, where he had worked as dean of the university's School of Theater, Film and Television from 1990 to 1998. Paramedics were unable to revive him and was pronounced dead around six o'clock.
Often considered the man who "saved the Oscars", he was brought in to produce the show after the disaster that was the 1989 Academy Awards. Over the next two decades he produced fourteen of the awards ceremonies, introducing many of the elements that we now consider integral to the show, such as opening with a film clip, surprise appearances, and the sniper trained to "cut off" acceptance speeches after five minutes.
About The Author