Goldberg prays she won't do a Whoopsy!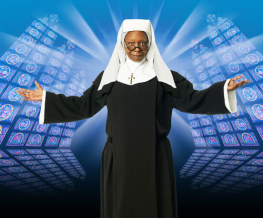 It seems that not even the pros are safe from an attack of stage fright, as Whoopi Goldberg yesterday revealed that she is suffering with terrible nerves before her West End debut in the show Sister Act. The star admitted that she will be 'wearing diapers' when she treads the boards as Mother Superior next week.
Taking over from Sheila Hancock, Whoopi claims to have stumbled into the role quite by accident. When the show came under threat of having to close for a few weeks without an immediate replacement for Sheila, she joked 'Maybe I'll do it', to which of course the creative team tore off her hand and she found herself centre stage.
The biggest challenge for Whoopi will be to make the part her own, following popular performances by both Sheila and Maggie Smith. She has also acknowledged the difficulty of shifting characters from the young singer Deloris, whom she played in the film 18 years ago, to a more mature and grounded role. I for one remain assured that the show is in safe hands, as the Oscar-winning actress had a big hand in the initial production of the stage version and knows the story back to front.
Whoopi has admitted being very excited about coming to work in our West End – 'I love London. I love the stores. I can't get enough'.
Depite being 'very, very, very, very, very' nervous, Whoopi Goldberg is set to wow audiences with her debut at the London Palladium next Tuesday.
About The Author