Goosebumps to see big screen time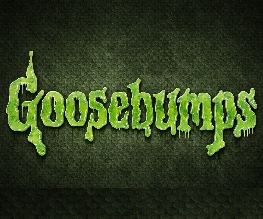 That's right! The popular R.L. Stine series of children's horror fiction will finally get a big screen adaptation. After years of will-they-won't-they rumour, it seems that Sony Pictures will be the one to put it into production with director Rob Letterman taking point. Letterman's previous work includes such animations as Monsters vs. Aliens and Shark Tale, as well as the CGI heavy, Jack Black gaffe Gulliver's Travels, but whether this will help him in his venture to bring the spooky to life is yet to be seen. Darren Lemke, who scripted Shrek Forever After and this year's fantasy adventure Jack the Giant Slayer, came on board over an year ago for writing duties but so far there has been no hints as to where he might be taking the plot.
Stine wrote over 50 books with titles like Monster Blood, Ghost Beach, Attack of the Mutant, The Cuckoo Clock of Doom and The Scarecrow Walks at Midnight. It has been featured on the New York Times Best Seller list for children and has seen translation into thirty-five languages. In 1995, Canada came up with a television series based on the paperbacks that saw a run of 3 years before being picked up for re-runs first by the Fox Family network and then Cartoon Network.
What are your hopes for the Goosebumps feature film? Which story would you choose to see in live action? Get your shiver on here!
About The Author