Grace of Monaco delayed until 2014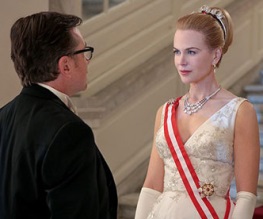 Despite a vigorous campaign and much anticipation, Naomi Watts' Diana is failing to impress UK audiences (look for our inevitably snide review tomorrow). The news has proven especially telling for the Weinstein Co. who have their own princess biopic scheduled for release. But despite dropping a teaser trailer last week, Grace of Monaco has now been shifted from its planned Autumn 2013 release to next spring.
The hiatus is apparently due to director Olivier Dahan's need for more time to complete a proper spit and polish of the work. But according to the Hollywood rumour mill this is simply a financial tactic to escape adding another title to the already stiff competition the company has backed for Oscar wins.
Much has been made of Nicole Kidman portraying the titular role during a time of political upheaval between Monaco's Prince Rainier III and France's Charles De Gaulle over their status as a tax haven. Spanning a six month period and a possible threat of war, Grace of Monaco will also feature Tim Roth, Frank Langella, Derek Jacobi, Paz Vega, Parker Posey and Milo Ventimiglia. And in case you missed it, here's that teaser trailer:
Are you excited about Grace of Monaco? Let us know below!
About The Author