Guy Pearce confirmed for Ridley Scott's Prometheus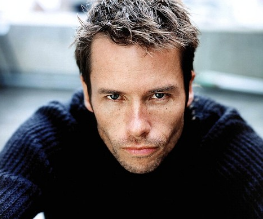 Another cast member has been added to the bloody annoyingly mysterious Prometheus. With almost everything but the most tantalisingly teasing bits of information shrouded in secrecy it's a small reward to now know that Guy Pearce has stepped into the fold, alongside already confirmed A-listers Noomi Rapace, Michael Fassbender, Idris Elba and Charlize Theron. We say THANK THE LORD. This changes EVERYTHING. Or not. Depending on how much you love Guy Pearce, it mostly just means Guy Pearce is in Prometheus… big woop. Or…. BIG WOOP!
The people behind Ridley Scott's latest, which was originally hailed as a prequel to his 1979 sci-fi classic Alien (contain yourselves space geeks) but is now said to have just "strands of its DNA" running through it, whatever that means, have been forced to confirm rumours of Pearce's involvement after someone on set leaked it out, sneaky little toerag.
So now we know that Michael Fassbender will be playing an Android (an ANDROID! Called David!), The Girl What Stuff Happens TO is in it, and now Guy Pearce is in it too!! Excited? Who knows?!? Rest in the knowledge that anything vaguely related to Alien, being made by the man who made Alien, could well be like, or even better than, Alien. If that doesn't get your afterburners firing I don't know what will.
About The Author