Harrison Ford in Cowboys and Aliens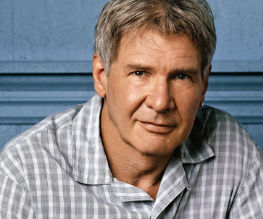 Ye-Ha! Legendary Hollywood superstar Harrison Ford and director Jon Favreau (the gentleman who's directing the Iron Man 2 movie coming out later this year) are teaming up to make Cowboys and Aliens, an adaptation of a graphic novel by comic book writer Scott Mitchell Rosenberg.
Favreau confirmed the news on Twitter:
"Please stop asking if Harrison Ford is in Cowboys & Aliens. Okay? He is. Please don't tell anybody."
The story is set in the Wild West in the mid-1800s and tells the story of cowboys and the native Apache working together to fight off an Alien Invasion. Harrison Ford last faced off against alien hordes in the sleep-inducing Indiana Jones and The Kingdom of the Crystal Skull, so let's hope the addition of cowboys makes this film a bit more exciting!
James Bond star Daniel Craig also stars. Lost co-creator Damon Lindelof and Transformers writers Alex Kurtzman, Roberto Orci are writing the script.
Cowboys, UFOs and aliens beware – Harrison Ford is coming your way! Are you excited about this film? Let us know below, pardner!
About The Author