Harrison Ford marries Calista Flockheart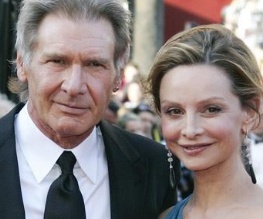 Finally eh? They're a celeb couple that have been around for nearly 8 years now, and we can today confirm that Harrison Ford – Han Solo himself – has married his long term girlfriend Calista Flockheart, star of Ally McBeal.
Word is that the ceremony itself took place on Tuesday (15th June) in Santa Fe, New Mexico in a hilltop mansion. We can't be sure of the decision behind the location, but seeing as Ford is currently filming in New Mexico, it might have been for convenience sake. The couple have been engaged since Valentine's day 2009, but being a notoriously private couple, they managed to keep their wedding day secret from the press until today. Good on them.
This will be Harrison's third marriage, but it's Calista's one (and hopefully) only. The couple are also parents to Flockhart's adopted son, Liam, together. Congrats to them, we say!
About The Author