Hereafter pulled from Japanese release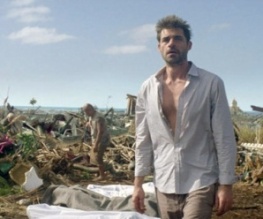 Clint Eastwood's psychic thriller Hereafter has had its Japanese release cancelled because of potentially traumatic shots of the 2004 Boxing Day tsunami.
Distributors Warner Bros, who are also delaying the release of Catholic horror film The Rite, said the decision to pull the film was made "in deference to the tragic unfolding events in Japan".
It's not clear whether this refers directly to the shocking tsunami scenes or simply reflects Warner Bros.' uncharacteristically mature realisation that the people of Japan are in quite enough shit without having to avoid a tepid drama as well. Maybe Matt 'ooh, look at my magic brain' Damon could go and help fix that reactor instead of wasting his time on crappy films, hmm? That'd be super.
About The Author