Hesher trailer now online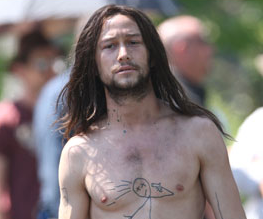 Here at BFF we're big fans of certain words. Words like Joseph Gordon-Levitt, Natalie Portman, Rainn Wilson and super fireworks party cake. So when all of these words come together, you can only imagine our happiness. Except the fireworks party cake part. Sadly.
Anyway, the first trailer for Spencer Susser's Hesher is now online, and looks like it will show the clean-cut Joseph Gordon-Levitt in an entirely new light. The story follows a young lad (played by Devin Brochu) whose life is turned upside down by his mother's death. As his family seem to sink into inertia, he is suddenly befriended by a waster by the name of Hesher (JGL) – a man who spends his time smoking, drinking and tossing back his glorious, greasy mane. That's all we've got on the story so far, but it looks like its going to include great performances from Rainn Wilson (of American Office) fame and Natalie Portman, so watch this space. Trailer is below, enjoy!
About The Author