Hit 'Em In The Mouth bike polo documentary trailer released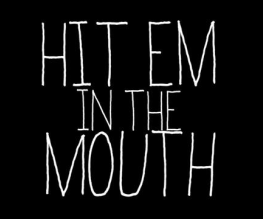 Hit 'Em In The Mouth, an awesomely titled documentary about the rising cult of bike polo, is set to be released in UK cinemas this October. In case you were wondering, bike polo is exactly what it sounds like and from the looks of the trailer it is brutal. There are shots of battered and bruised cyclists whizzing around on bikes and wielding makeshift hockey sticks and the whole thing looks like a very fun yet very painful affair.
Set on the mean streets of Seattle, the film charts the birth of bike polo through to its rise to success and growing popularity with Seattle cyclists. Hit 'Em In The Mouth gives us an insight into an obscure sub-culture which has apparently been growing since 1998 and was started by two couriers simply looking for a good time. With the main rule of playing bike polo being "Don't be a jerk," pioneers of the sport have struggled to get bike polo to be taken seriously and the film focuses on the fight to gain the right to play on tennis courts.
We can't get over the sheer brilliance of bike polo. It's so outstanding in its simplicity, we can't believe nobody thought of it sooner! The film will be making a very appropriate debut at the London Bicycle Film Festival (which we also didn't know was a thing) and we're more than just a little psyched to see it.
Are you looking forward to Hit 'Em In The Mouth?
About The Author