Horrible Histories Film Being Negotiated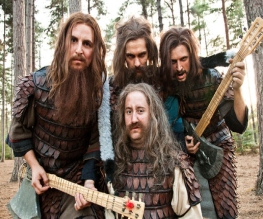 Speaking at the Edinburgh International Television Festival, Horrible Histories producer Caroline Norris spoke of plans afoot to adapt the award-winning CBBC show for the big screen. She told audiences: "We are in negotiations on a movie and we're are trying to sort out the rights with a US company."
Norris, who also discussed the show's rigorous approach to historical accuracy and her own framework regarding suitable material, told the panel that the plans were to follow Monty Python's precedent in transitioning from a sketch show to a feature length narrative movie.
Although ostensibly a show for children, Horrible Histories has achieved somewhat of a cult status amongst older viewers as well. Just about to go into its fifth season, the show — which uses as its source material Terry Deary's book series — has combined music, animation and sketch comedy to great critical and commercial success.
Are you excited about a possible Horrible Histories film? Tell us in the comments section below.
About The Author