Hugh Jackman gets his Walk of Fame Star. FINALLY!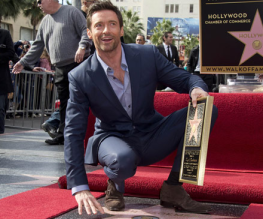 Hugh Jackman, oft referred to as The Jacked Man in hushed tones in the alleyways behind your local Cineworld, has finally been given a star on the Hollywood Walk Of Fame. Despite this honour being a) years overdue and b) not worthy for such a deity, it is still a welcome recognition of the contributions that Hugh Jackman has made to our cinematic experience in his career.
Hugh Jackman's break-out role was in the first X-Men film in 2000, which was given to him based on the recommendation of his buddy Russell Crowe. With the The Wolverine coming out in the summer of 2013 (which we are thigh-rubbingly excited for), Hugh Jackman will have played the Adamantium-infused mutant for 13 years – an extraordinarily long time when you stop and think about it. Roger Moore was James Bond for only 12 years in comparison. There is a reason for this: he IS Wolverine. No other person on Earth could ever fill that role now that Hugh Jackman has irrevocably stolen it.
Of course, Hugh Jackman is far from being a one-trick pony. He has just picked up a Golden Globe nomination for the role of Jean Valjean in Les Misérables, and we all look forward to enjoying his velvety voice and complete beefcakery when the film is release in the UK on 11th January.
As a little Christmas treat from all here at BFF, let's all take a peek at Hugh Jackman as he frolics through the salty spray of the Australian coast. Goddamn, he's kicking that water's ass.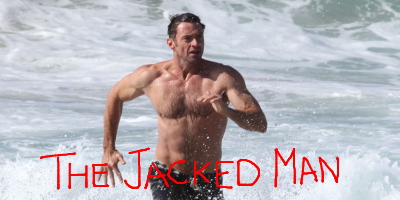 We had better end this love-fest before it gets out of hand. Congrats again, Hugh Jackman!
What is your favourite Hugh Jackman film? Let us know in the comments below!
About The Author