Hugh Jackman in a Harlen Coben adaptation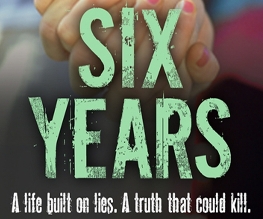 His performance as Jean Valjean may have been left unrewarded at the Academy Awards, but Hugh Jackman isn't going to let that get him down as he forges ahead with a career that just keeps getting busier and busier.
2013 will see him back in claws and as Logan in The Wolverine coming out in July, while September will see him in Denis Villeneuve's thriller Prisoners alongside Jake Gyllenhaal and Maria Bello. All this PLUS X-Men: Days of Future Past set to begin its production sometime during the next few months.
It doesn't end there however as it seems Jackman has now signed on to star as Jake Fisher in the adaptation of Harlan Coben's brand new novel Six Years. How new you ask? So new it is yet to be released! This little fact has not hindered Paramount however, who came out on top during the bidding war for the title and have been since been setting a steady pace for the project's development. No director or writer have been located as yet but the locking in of Jackman bodes well for future production.
Six Years is about Jake Fisher who stands by while "the love of his life," Natalie, marries another man. Six years after this event he attends the funeral of the husband in the hopes of seeing Natalie, only to find that the mourning widow is another woman. This throws "all of his past memories with the woman into question" and the journey to unraveling the mystery begins.
Are you all-aboard the Hugh Jackman band wagon? Or is Wolverine all you care about? Tell us how you think this year will turn out for our intrepid Aussie.
About The Author