Hurt Locker Producer Banned From Oscars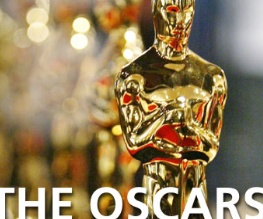 Naughty naughty. Nicolas Chartier, one of the producers on this year's Oscar front runner The Hurt Locker, has been banned from coming to the Oscars after urging the Academy panel not to vote for Avatar.
Oh dear, maybe it was inevitable, the closer we get to the big night the more we're going to see the claws come out. Chartier has admitted that he sent emails to Academy members that begged them to vote for his film, rather than "$500 million film". Hmmm. Now what film can he have meant by that, we wonder?
The Academy of Motion Pictures, Arts and Sciences said yesterday that Chartier was censured by the executive committee of its producers' branch during a special session on Monday for "an ethical lapse". Academy rules prohibit "casting a negative or derogatory light on a competing film". The reaction to this news has been mixed, with some members of the Hurt Locker team distancing themselves from Chartier, whilst others in the industry have angrily stated that historically, he is not alone in trying to sway the vote. Either way, he will have to hang up his party dress and just watch the events unfold like the rest of us mortals. Will this event hurt the Hurt Locker's chances? We'll have to wait and see…
About The Author