Idris Elba to play Mandela?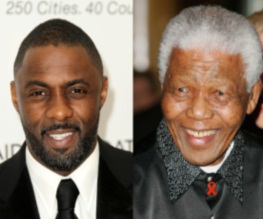 The Nelson Mandela biopic, The Long Walk To Freedom, can safely call itself a 'development hell' film. Producer Anant Singh has been trying to put it together for years, with the likes of Morgan Freeman and director Tom Hooper dropping in and then out of the project.
It would appear that it's finally coming together though, as Idris Elba is reportedly stepping up to play the South African leader. Other people looking likely to join the production are director Justin Chadwick (The Other Boleyn Girl, The First Grader) and latest Bond girl Naomie Harris. Filming is set to begin in South Africa in May – if everyone stays on board, that is.
Mandela's been quite the 'It' boy of Hollywood in recent years, featuring in Clint Eastwood's award-winning Invictus, and also the upcoming biopic Winnie. The Long Walk To Freedom will focus on Mandela's entire life and political career, including his 18 years in prison.
About The Author