Iggy Pop Biopic Cancelled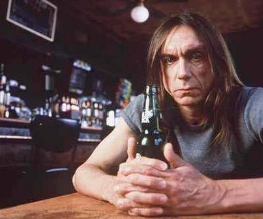 Oh, the film was set to be epic. Iggy Pop, described as the "Godfather of Punk" (although I'm not sure by who) was to have his very own film biopic, The Passenger with Elijah Wood playing the very man himself. Yes, intense and elfin Elijah from Lord of The Rings to play a drug addicted rockstar.
Unfortunately, the film has been kicked to the curb after filmmakers wanted to get Iggy involved in promoting the film. "They sort of wanted me to jump out of cakes…and I didn't want to get involved", he said. So cakes are a no-no but it's all fine and dandy hanging out with the creepy, topless "Little Iggy", his head-bashing mini-me, in order to promote car insurance?
But whilst this biopic is well and truly over, Iggy Pop is still thinking about getting one made at some point in the future. And although he claims he has "nothing against Elijah", he hasn't mentioned him getting involved again. So who does Iggy fancy will play him? Johhny Depp? Colin Farrell? Er, no. It seems he would prefer Lindsay Lohan. Iggy thinks the troubled occasional-lesbian actress/singer looks like him and is "the only one with enough attitude". Hmm, I wonder how she feels about that.
I would take it as a compliment. He's hot.
About The Author