Indiana Jones to be converted to 3D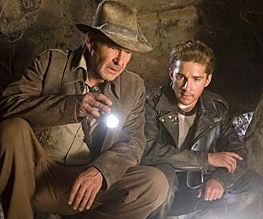 Another one bites the post-production dust. In what can only be a final cry for help before a violent suicide, George Lucas has decided to convert our beloved Indiana Jones Trilogy into 3D in time for a theatrical re-release. Well, those cheques to the devil don't pay themselves, you know.
1981 classic Raiders Of The Lost Ark will be the first to get sent to the cinematic gas chamber, with the next two presumably making their own way depending on how popular part one is in cinemas. Admittedly, we don't have a lot of time for the Crystal Skull madness – convert away, oh mad one, but the trilogy? We thought it was safe! We've already grieved enough over Star Wars George, please leave us with something!
More news on this as it comes out, but it seems like there's nothing we can do to stop Lucas from destroying every treasured memory we have of his work. Still, maybe he can make Indy's hat sort of FLY OUT at us from underneath the – oh God make it stop.
About The Author