Irvin Kershner passes away, aged 87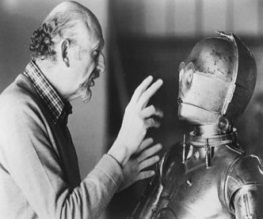 It saddens us to report that Irvin Kerschner, director of Never Say Never Again, RoboCop 2 and Star Wars: The Empire Strikes Back, has passed away at the age of 87. Born in Philedelphia, Kershner made his cinematic début with 1958's Stakeout On Dope Street having honed his craft with television documentaries and dramas.
Shortly after directing Richard Harris in the 1976 sequel to A Man Called Horse, Kershner was tapped by George Lucas to helm another sequel. Tentative behind the reigns of The Empire Strikes Back, the director somewhat disbelieving in his abilities to surpass Lucas' genre milestone, Kershner went onto direct a film that would be revered by fans and critics alike as the best in the franchise. Opening the Star Wars universe to new worlds, new characters and new depths, Kershner managed to balance the humour, maturity and adventure of these "Saturday matinee" stories in a way Lucas never could.
Continuing his career with the Bond instalment Never Say Never Again, which saw Sean Connery return to the role for the seventh and final time, and Robocop 2, Kershner later returned to television to direct a number of episodes of the Steven Spielberg produced SeaQuest DSV.
The news of the directors death was today broken by his goddaughter following a long illness. At the time of his death, Kershner was working on two new projects. For his contribution to cinema, he will be missed.
About The Author