Jackass 3.5 trailer here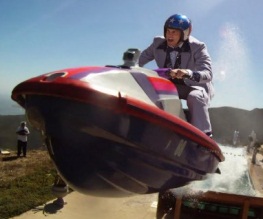 Apparently, normal sequels aren't enough anymore. In light of all the extra footage that wasn't included in Jackass 3D, Johnny Knoxville, Steve-O, Wee Man and some other bearded scruffs will be releasing Jackass 3.5. New stunts will be released online every week, culminating in the release of the full Jackass 3.5, which will also premiere online.
No word yet on whether there will be a cinema release, but if people think a snapping turtle biting a man's rear end is as hilarious as I think it is, get ready for more stupidity at a movie theatre near you.
About The Author