Jackie Earle Haley to star in Lincoln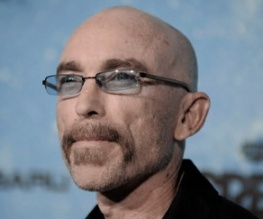 Jackie Earle Haley's marvellous, isn't he? We certainly think so – and now our opinion's been validated by no less a personage than Steven Spielberg himself. Hurrah! Hollywood's number one Weird Beard has cast Haley (last seen in Shutter Island and that bloody Nightmare on Elm Street remake) as arch-racist Alexander H Stephens in forthcoming biopic Lincoln. Guess who it's a biopic of?
Daniel Day Lewis is starring as Mr Silly Hat himself, but Haley will play the villainous Vice-President of the Confederacy, perhaps best known for the infamous 'Cornerstone Speech' in which he declared that the Confederate position was fundamentally based "upon the great truth that the negro is not equal to the white man; that slavery, subordination to the superior race, is his natural and moral condition." Bit of a conversation-stopper, isn't it? Haley's never going to be cast as a romantic lead but his experience of playing dark and disturbing characters (think Little Children and Watchmen) is second to none; plus he's joining a stellar cast which also features David Strathairn and Joseph Gordon-Levitt. We're excited.
About The Author