Jake Gyllenhaal to play Dual Role in An Enemy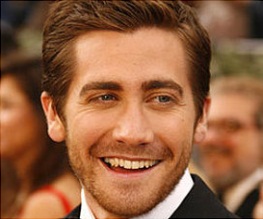 Jake Gyllenhaal is in talks with director Denis Villeneuve about taking a dual role in his upcoming film, The Enemy. The film is based on the novel, The Double by Jose Saramago, and involves a man going in pursuit of someone who looks just like him, only several years younger.
The novel has been described as a whimsical story which becomes a "wonderfully twisted meditation on identity and individuality". Gyllenhaal's last film, Source Code, was a similarly edgy thriller toying with the idea of parallel realities, so he'll probably feel right at home playing a guy developing a serious identity crisis.
The screenplay for the film has been adapted by Javier Gullon, and shooting is set to begin before Villeneuve's other pending project, The Prisoner, which will star Hugh Jackman.
About The Author