James McAvoy to play young Xavier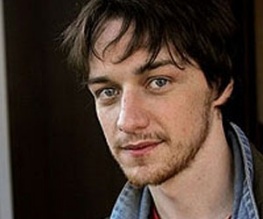 Whew. This is one prequel that's getting some serious weight behind it. Last month we reported that X-Men: First Class would be directed and written by the Kick-Ass team Matthew Vaughn and Jane Goldman, and today it's been confirmed that Brit star James McAvoy has climed on-board as the young Chales Xavier (originally played by Patrick Stewart).
The prequel is set to explore the relationship of the two mutant rival back when they were just two freakishly powerful nippers. Now that we've got McAvoy locked in as the young Patrick Stewart, one question remains. Who on earth is going to be taking on the role of Magneto? We're looking for a young Ian McKellen here people, no pressure or anything but he is, like, the most awesome man in the universe. So who would you choose?
Pleased about the choice of James McAvoy? Talk to us.
About The Author