Jane Got a Gun producers sue Lynne Ramsay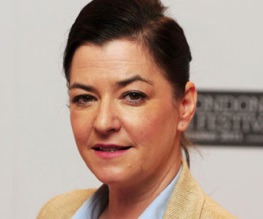 The long-suffering producers of Jane Got a Gun, the western that has now been abandoned by virtually everyone who was ever involved with it, are suing one-time director Lynne Ramsay for sending their project into freefall.
Fans of the ongoing Jane Got a Curse saga will recall that Ramsay failed to turn up for the first day of shooting, shortly after Michael Fassbender pulled out of the lead male role. Warrior's Joel Edgerton was promoted from Principal Villain to Principal Boy, with Jude Law pulled in to replace him as the film's baddie. When Law walked, Bradley Cooper was hired (for about five minutes), before the new director Gavin O'Connor (also of Warrior fame) finally settled on Ewan McGregor. However, Natalie Portman never showed any sign of abandoning her role as the titular Jane – it's nice to know someone's got some principles.
The irate producers claim that Ramsay was paid a cool half million dollars to direct and tweak the original script by Brian Duffield. They allege that she didn't do the script work, delaying production, and when she finally turned up on set "was repeatedly under the influence of alcohol, was abusive to members of the cast and crew and was generally disruptive… [she also] failed to adhere to proper safety protocol for handling weapons on set, when she pointed a prop gun directly at a camera and, in turn, at the camera crew before first taking proper precautions."
Bloody hell. We like Lynne Ramsay, but it does sort of sound like she's in the wrong (which will mean returning the 500 Gs as well as paying punitive costs). Also, and we must stress that this is probably coincidental, we met her last year at an awards ceremony and she was rat-arsed. Just saying.
Do you think Jane Got a Gun will ever make it to the screen? Let us know below!
About The Author