Jason Momoa would be a Guardian of the Galaxy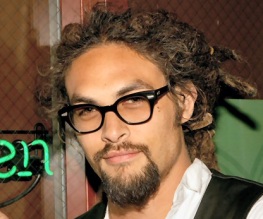 Having found their Star Lord in a slimmed down Chris Pratt, Marvel are reportedly in talks with Games of Thrones star Jason Momoa for the role of Drax the Destroyer. Fresh from his pulsating cameo in Bullet to the Head, according to the Latino Review, Momoa auditioned for the role last week, and impressed the people at Marvel more than fellow try-outs Dave Bautista and Brian Patrick.
For those not as in cahoots with Marvel as we are at BFF Towers, Drax began life as a human until his family were put to the sword by the cruel Thanos (who we glimpsed post-credits in Marvel Avengers Assemble). Subsequently, Drax was transferred in spirit into a vastly more powerful body… which is just as well for Momoa, as physically imposing a character you are ever likely to cast.
Directed by James Gunn, Guardians of the Galaxy is due to open in the UK on 1st August 2014.
Who else will guard the galaxy? Patrick Stewart, anyone? LET US KNOW
About The Author