Jason Reitman directing Labour Day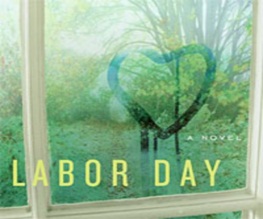 Reitman exploded onto the film scene in 2005 with the wonderfully satiricalThank you for Smoking, which followed the life of a tobacco company spokesman, and his attempts to become a good role model for his son. His next project helped Ellen Page burst into stardom with the hit indie film, Juno, and Up in the Air churned out six Oscar nominations. Reitman himself is one talented award-chomping machine, gathering up a staggering 48 awards, with at least 34 nominations (including four Oscars). So it's not surprising that we're humming with excitment now that Reitman is set to direct the film Labour Day, starring our very own granny-saving superhero, Kate Winslet. We will never forget.
The film is based on the novel by Joyce Maynard, which tells the tale of a lonesome young teenager (not yet cast) who only has his emotionally fragile divorced mother (Winslet) for company during the holiday weekend. That is until a mysterious bleeding man (Brolin) bursts into their home seeking shelter. Rather than a tense thriller, the novel has been hailed as a 'coming-of-age drama', weaving in the themes of, "love, sex, adolescence, and devastating treachery as seen through the eyes of a young teenage boy—and the man he later becomes".
Sounds pretty chilly to us – in a good way. What do you think?
About The Author