Jason Statham to star in Layer Cake sequel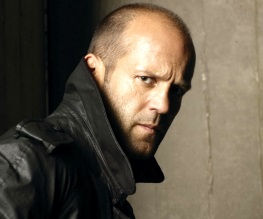 Almost a decade after Layer Cake launched the careers of its director Matthew Vaughn and star Daniel Craig, a sequel is finally in the works – but with Craig busy being Bond and schtupping Rachel Weisz, identikit hard man Jason Statham is reportedly stepping up to the plate to play mysterious protagonist XXXX.
Viva La Madness, adapted from the book of the same name by author JJ Connolly (who also wrote and adapted Layer Cake), follows the nameless cocaine kingpin as he gets embroiled with Venezuelan drug cartels while looking for a comfy retirement home. Statham and his producing partner/manager Steve Chasman have acquired the rights to Viva La Madness under the banner of their newish company SJ Pictures, which recently wrapped its first production – next year's Statham-starring crime drama Heat. It seems reasonable to assume that Statham is planning to do a Jack Ryan and hope nobody notices that XXXX has a different face, although any character Jason Statham plays sort of turns into Jason Statham by about the halfway mark anyway.
Released in 2004, Layer Cake's cast was a who's who of actors who were about to hit the big time, with a few established names thrown in. There's no word on whether Sienna Miller, Colm Meaney, Michael Gambon, Tom Hardy, Ben Whishaw, Dexter Fletcher, Sally Hawkins or Jason Flemyng are set to return to their old roles, but it'd be nice to see a couple of them pop up. Maybe they could get Burn Gorman?
Will you be watching Viva La Madness? Let us know below!
About The Author